Extension Wiring Loom Search
Connection of an electronic part can be performed without cutting genuine wiring.
Engine Management system
Piggyback fuel and ignition control system
Speed and Boost delimiter
Anti-lag system
etc
Only by desorption of a connector, it can return genuine easily.
The same connector is used with it being genuine.
The form list of connectors. pdf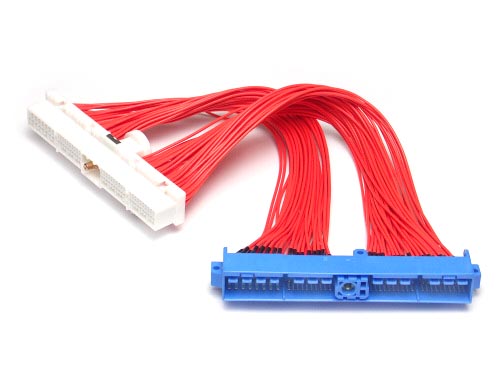 This picture is an object for Nissan (H-111).


* The connector of original development may be used with some products.
* Actual wearing nature is considered and the length of wiring is set up.